I found a recipe for Carolina Style Pulled Pork on Use Real Butter. I made 10 pounds of this stuff! I think all together it had 6 tablespoons of Cayenne pepper in it. (dry rub+sauce) It was SOOOOO spicy! Most people loved it. There were two sensitive palates there so we had a few alternatives (see peanut noodles). I served the pork on potato buns with carolina cole slaw. If you don't like vinegar then just skip this post! To top off the feast we had a buttload of Rice Krispie Treats!

Carolina Pulled Pork
3-5 lbs. pork butt
2 tbsp vegetable oil
2 cups dry rub
Carolina vinegar barbecue sauce

dry rub
1/4 cup cumin
1/4 cup brown sugar
1/2 cup paprika
1/4 cup chili powder
1 tbsp cayenne powder
1/4 cup salt
1/4 cup black pepper, ground
1 tsp onion powder
1 tsp garlic
Mix together.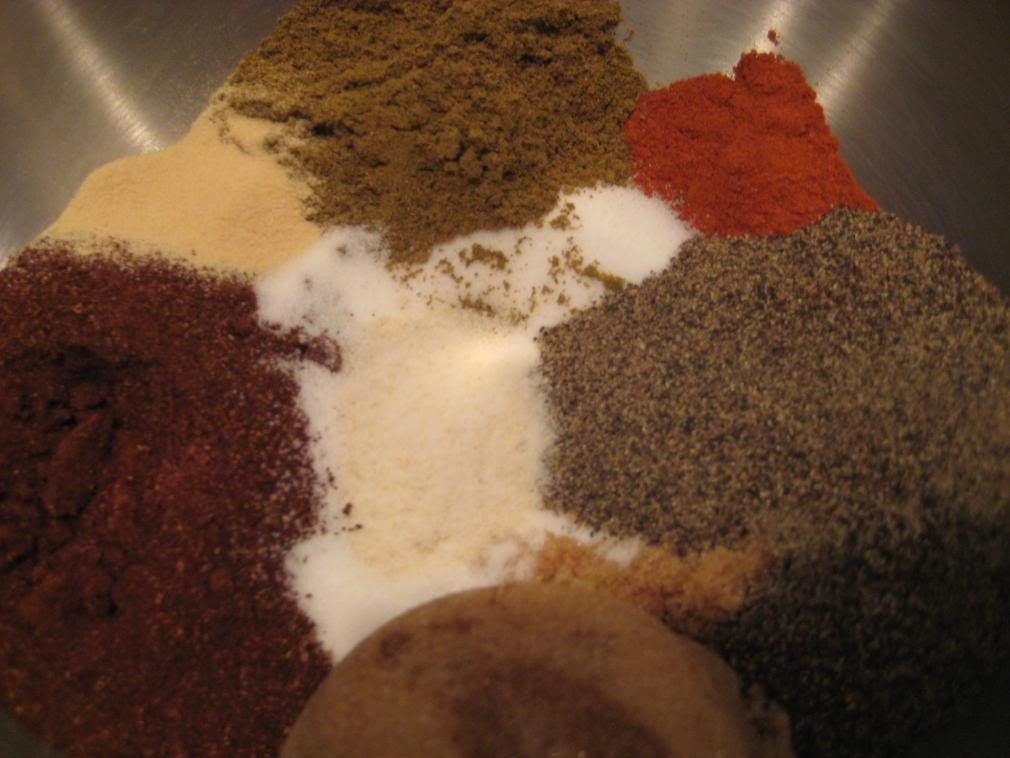 carolina vinegar barbecue sauce
1 cup white vinegar
1 cup apple cider vinegar
1/2 cup brown sugar, packed
1 tsp cayenne pepper
1 tbsp red pepper flakes
1 tsp salt1 tsp pepper, ground

Mix together and heat until sugar dissolves (don't breathe the fumes). Let cool and store for 24 hours.

To make the pulled pork:
Day 1. Rub pork with dry rub. Place in a baking dish and cover with plastic. Refrigerate overnight or at least 8 hours. Make the Carolina vinegar barbecue sauce. Day 2. Remove the pork from the refrigerator and allow to rest at room temperature for an hour. Preheat oven to 325F. Heat oil in a large frying pan and sear the pork on high heat on all sides (a few minutes each side). Place pork in a baking dish lined with foil. Cover with foil and bake for four hours. Remove from oven and remove fat and connective tissue and any bone. Shred the meat with forks. Pour desired amount of sauce over the pork and serve hot.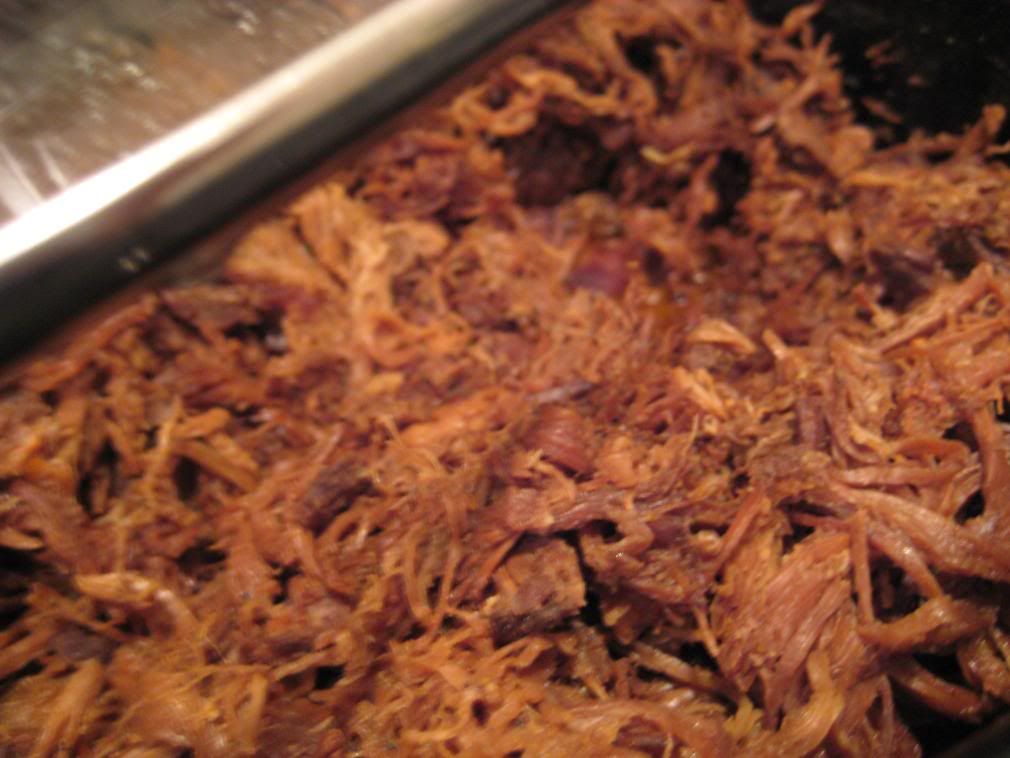 Coleslaw is very important to this meal!

















1/2 cup distilled white vinegar
6 tablespoons sugar
6 tablespoons vegetable oil
2 1/2 teaspoons dry mustard
1 teaspoon celery seeds
1 medium cabbage (about 1 1/4 pounds), thinly sliced
1 large onion, thinly sliced (i omitted)
1 large green bell pepper, thinly sliced (I omitted)

Preparation Combine vinegar, sugar, oil, mustard and celery seeds in non aluminum medium saucepan. Stir over medium heat until sugar dissolves and dressing comes to boil. Remove from heat. Season with salt and pepper. Cool completely.
Combine cabbage, onion and green pepper in large bowl. Add dressing; toss to coat. Cover; refrigerate until cold, tossing occasionally, at least 2 hours. (Can be made 1 day ahead. Cover; keep refrigerated.)


Cold Peanut Noodles
I had these at a Chinese restaurant and LOVED them. They are served cold. Unfortunately I don't remember which recipe I used! But they are all over the Internet. Make them! Yum!